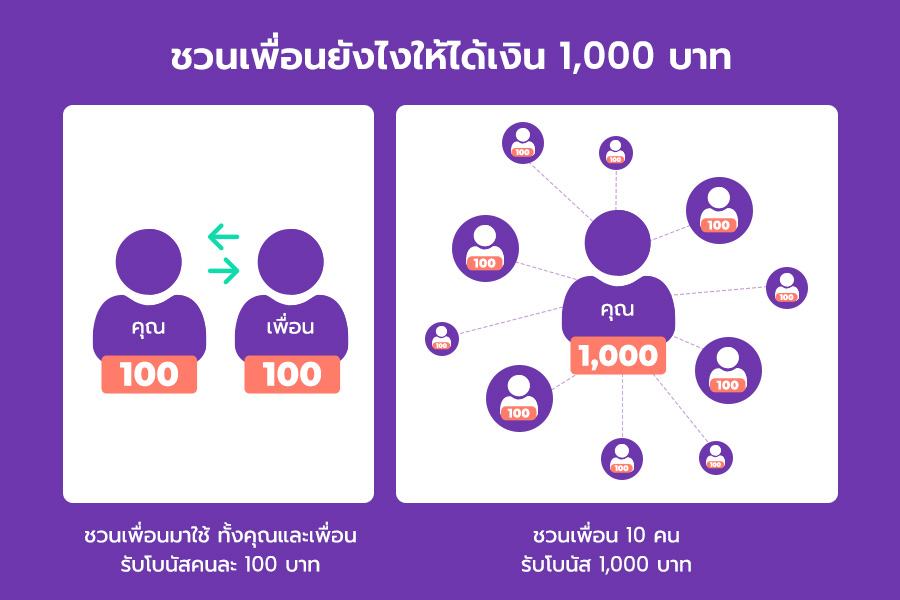 For each friend that you invite, when they make their first payment with YouTrip, you can easily earn THB 100. You can invite up to 10 friends, earning the maximum rewards of THB 1,000.
How to invite friends and start earning?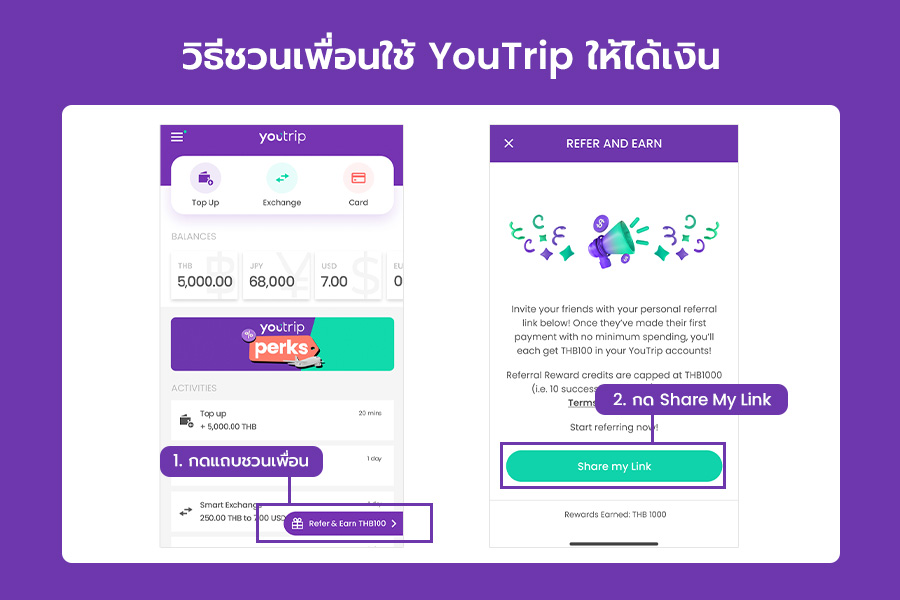 First of all, update YouTrip app to the latest version. Inside the Home page, click on the purple ribbon located on the bottom right corner of the screen. There, you will find referral programme details, its terms and conditions. Click 'Share My Link' when you're ready to invite your friends.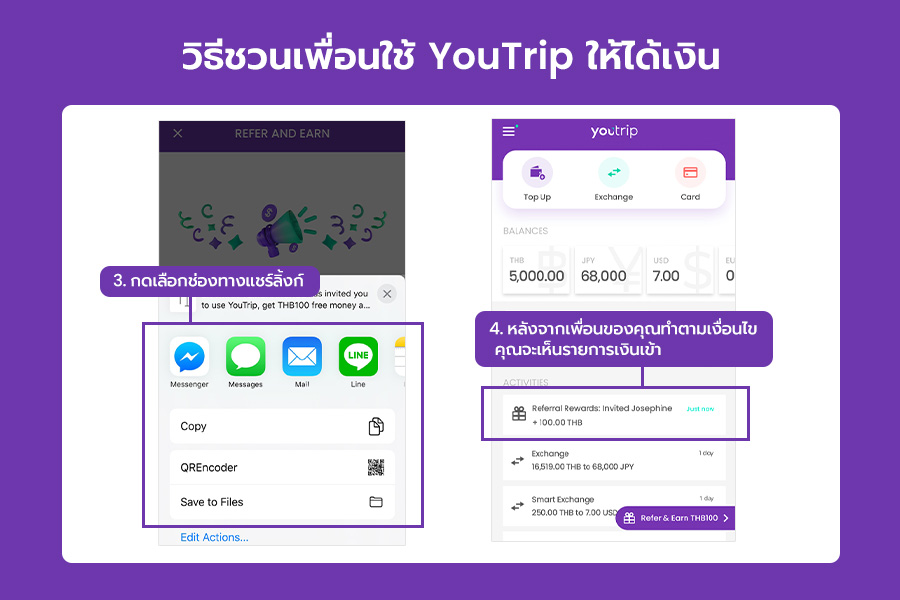 In this process, you'll find various channels to share the referral link to e.g. Line, Messenger, SMS and email. When your friend accepted your link and made the first payment, referral rewards would appear as a transaction record amount THB 100.
How to accept referral rewards and start earning?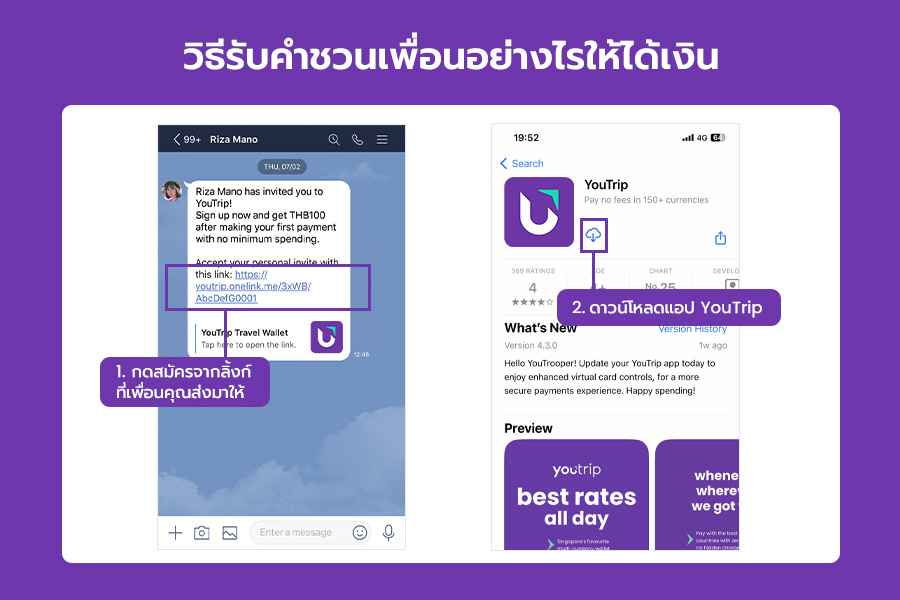 After clicking on the referral link that your friend shared to you, you will be directed to download YouTrip app. In order to register, you need to have KPLUS app on your device. If not, you can also register an account with KPLUS app online.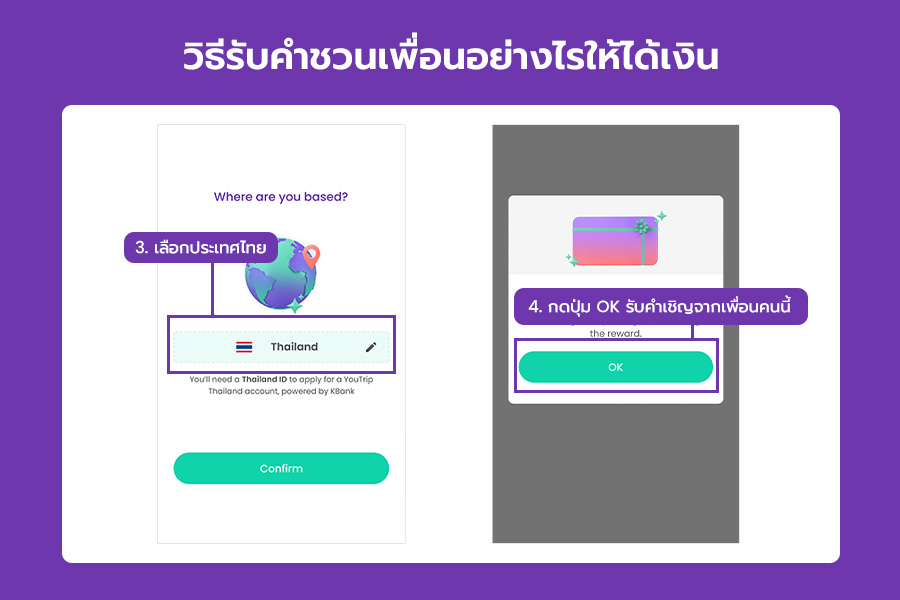 When you open the app, after selecting 'Thailand' as your country, a box saying your friend has a gift for you should pop up. Click 'OK' to proceed to the next step.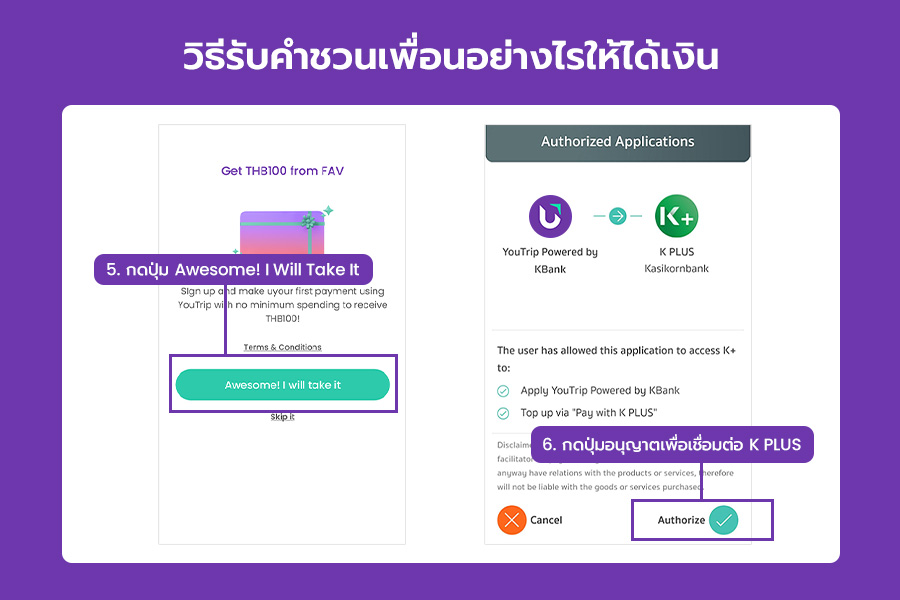 After confirming OTP, you'll see a box where you can accept the referral link from your friend. Be sure to click 'Awesome! I Will Take It' and proceed to connect your KPLUS account with YouTrip. If you click on 'Skip It,' this means you aren't joining the referral programme and wouldn't receive referral rewards upon first payment.
Important Notes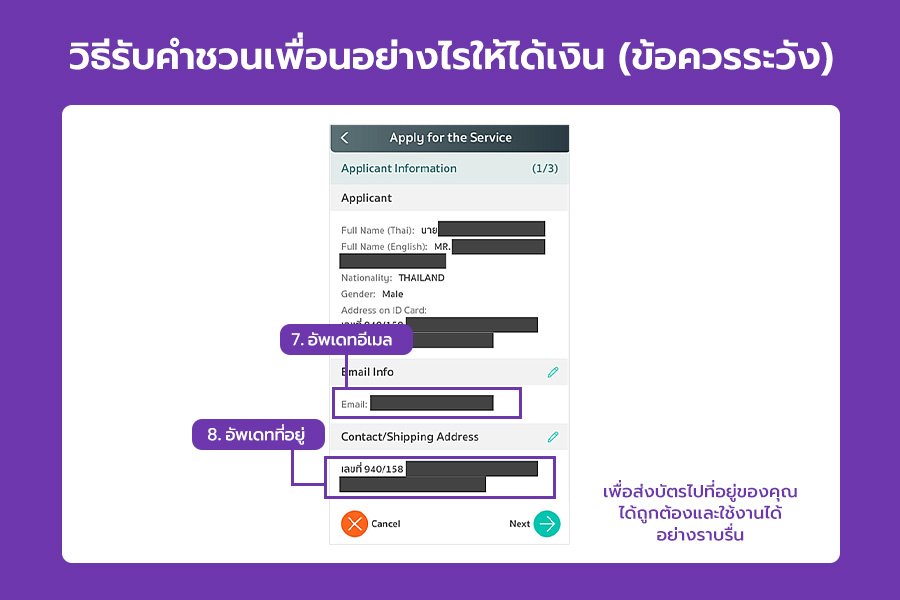 While in the process of connecting your KPLUS account with YouTrip, you can change email info and shipping address if you wish to. Please note that after confirmation, these information couldn't be changed.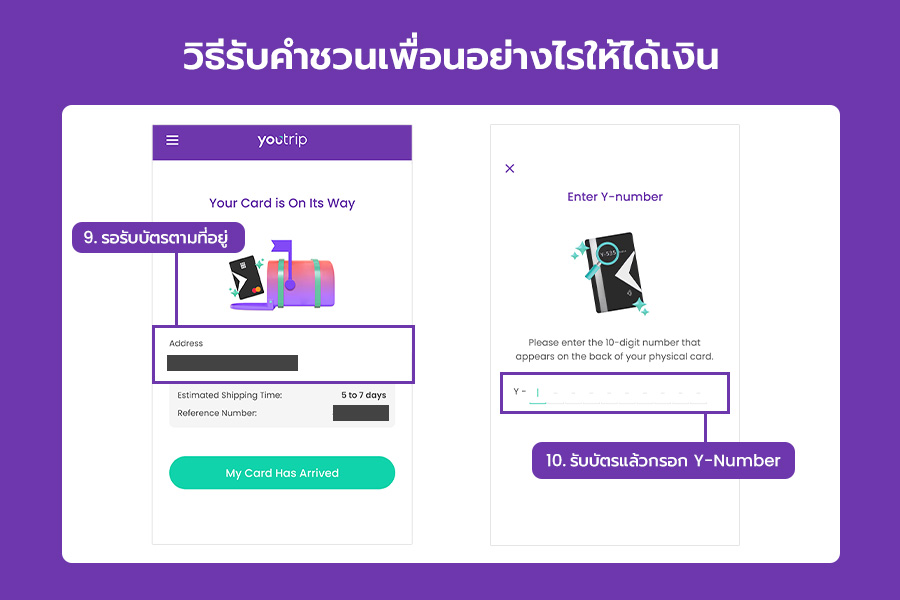 When you're done connecting your KPLUS account with YouTrip, you'll reach the page which says 'Your Card is On Its Way.' Once you receive your card, activate it by inputting Y-Number. Now there's only one step left to get your referral rewards.
In this last step, you need to top-up money from your KPLUS account and make your first payment. This payment can be done online or offline in any amount. After the successful first payment, you'll receive THB 100 referral rewards and so does your friend.
See how easy it is to invite your friends and start earning? Remember that YouTrip has even better rates than credit cards with neither 2.5% fee nor annual fee. Register for free today.